Mrs Derbyshire, Mrs Garlick, Mrs Hayes and the children from Saturn Class would like to welcome you to our page. We are looking forward to a fun filled year of learning :
Just some examples of the FANTASTIC home learning that has been going on in Class 4. Well done everyone!!!!!
Tuesday we had a visit from Sublime Science
What a busy week...Monday started with our trip to Helmshore Textile Mill.
Class 4 was invaded by book characters!
Year 5 and 6 Literacy and ICT-
In English we have been studying The Case of the Speckled Band by Sir Arthur Conan Doyle. All the children were hooked and have been working hard planning their own detective/mystery stories. To incorporate our computing skills, the children used an APP called iMovie to create trailers for their upcoming stories. Here are a few.
Class 4 Christmas craft afternoon with help from some of our parents....
On Friday 8th November, Harry, Oscar, Charles and Jack represented our school at the Junior Technology competitio between local schools. It was held at Hall Park Primary School, Lytham. The team had to design and make a construction for a roller coaster ride. The boys said they came second- they think!! Well done to the team.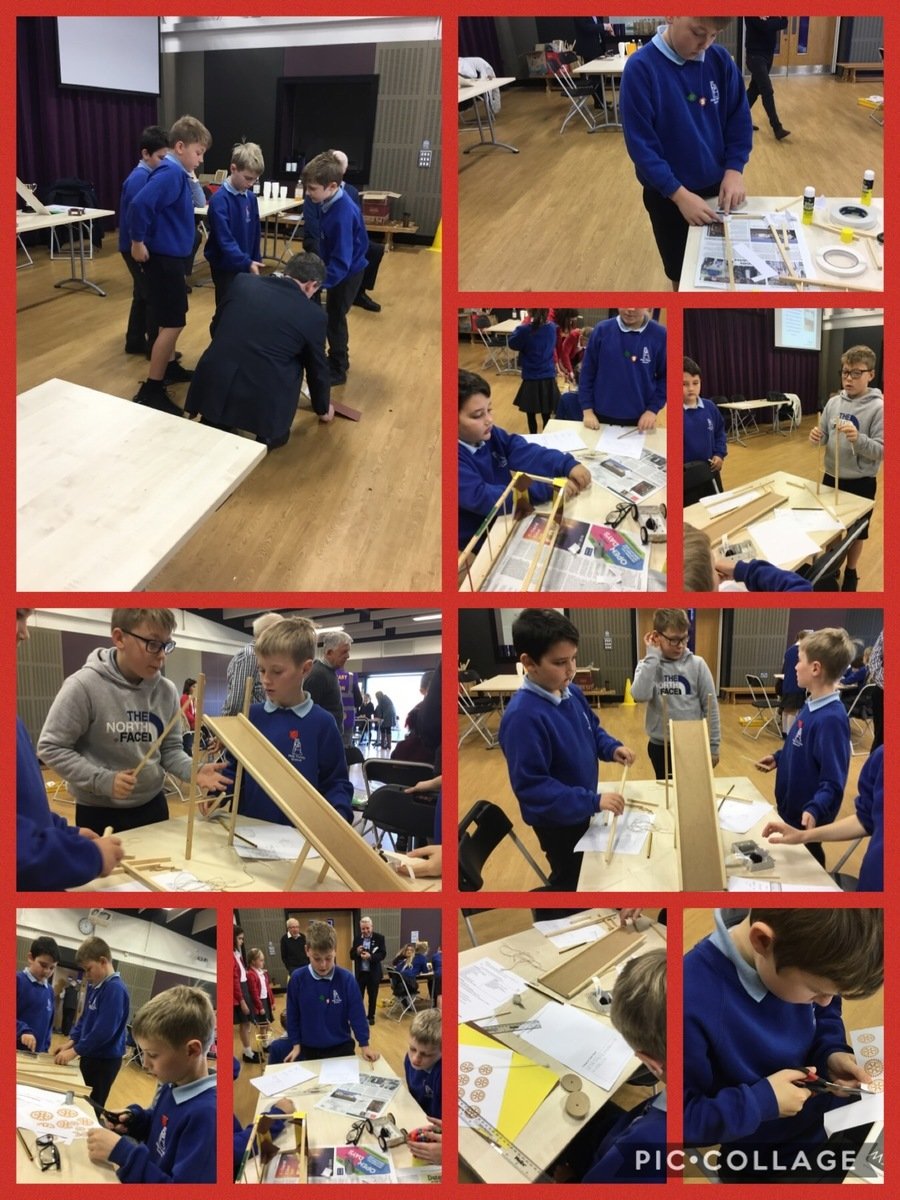 Year 5 were learning basic first aid skills with a First Aid representative who visited school on 21st October 2019.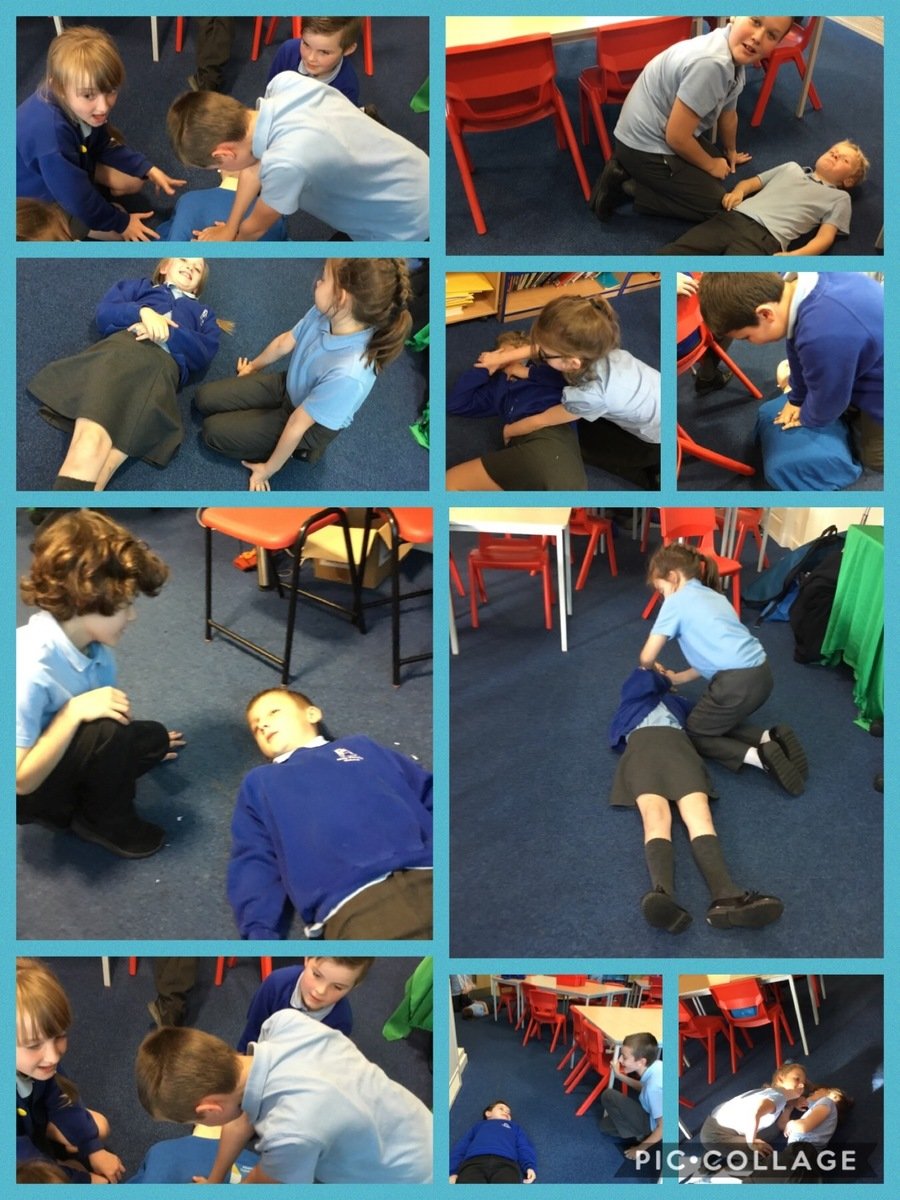 On Tuesday 19th November 2019 Class 4 went on a class trip to Preston museum and Avenham park. Have a look at the pictures.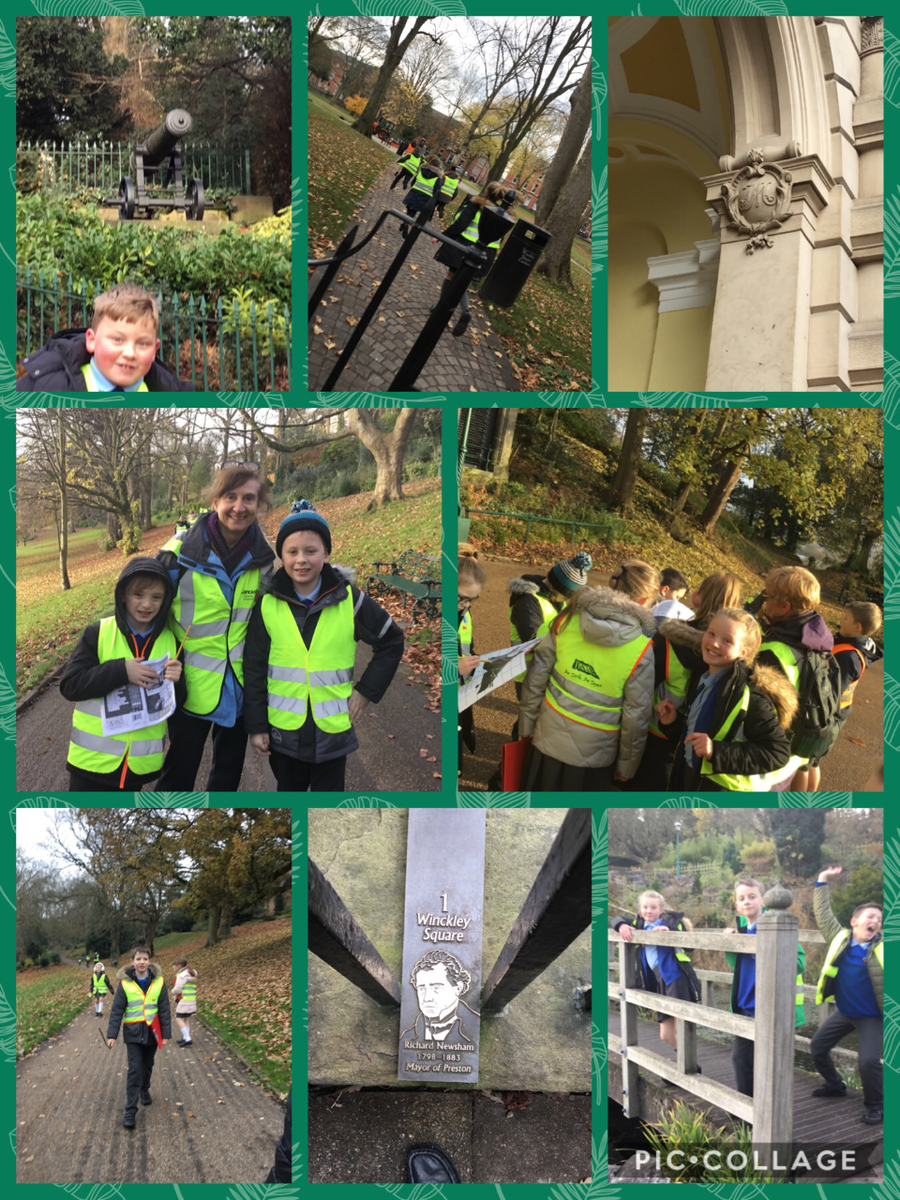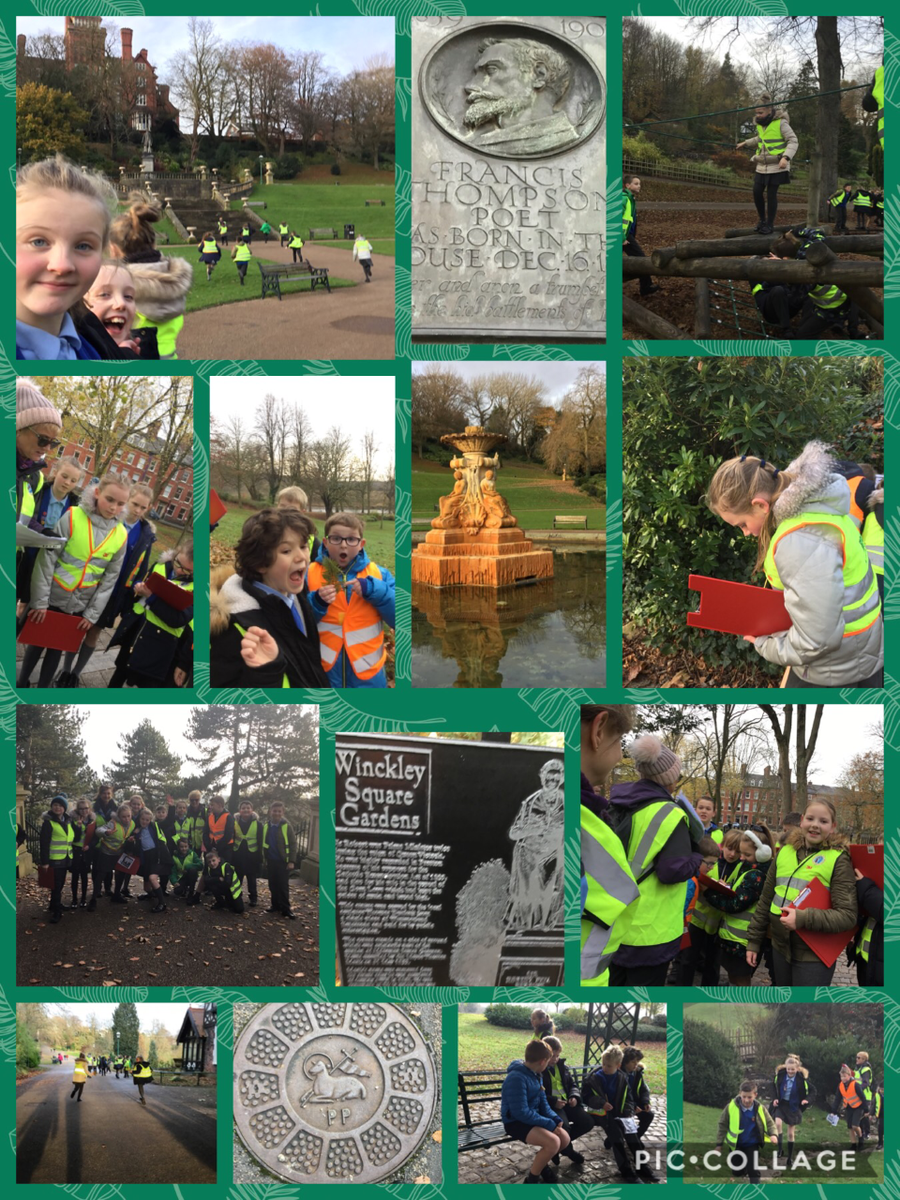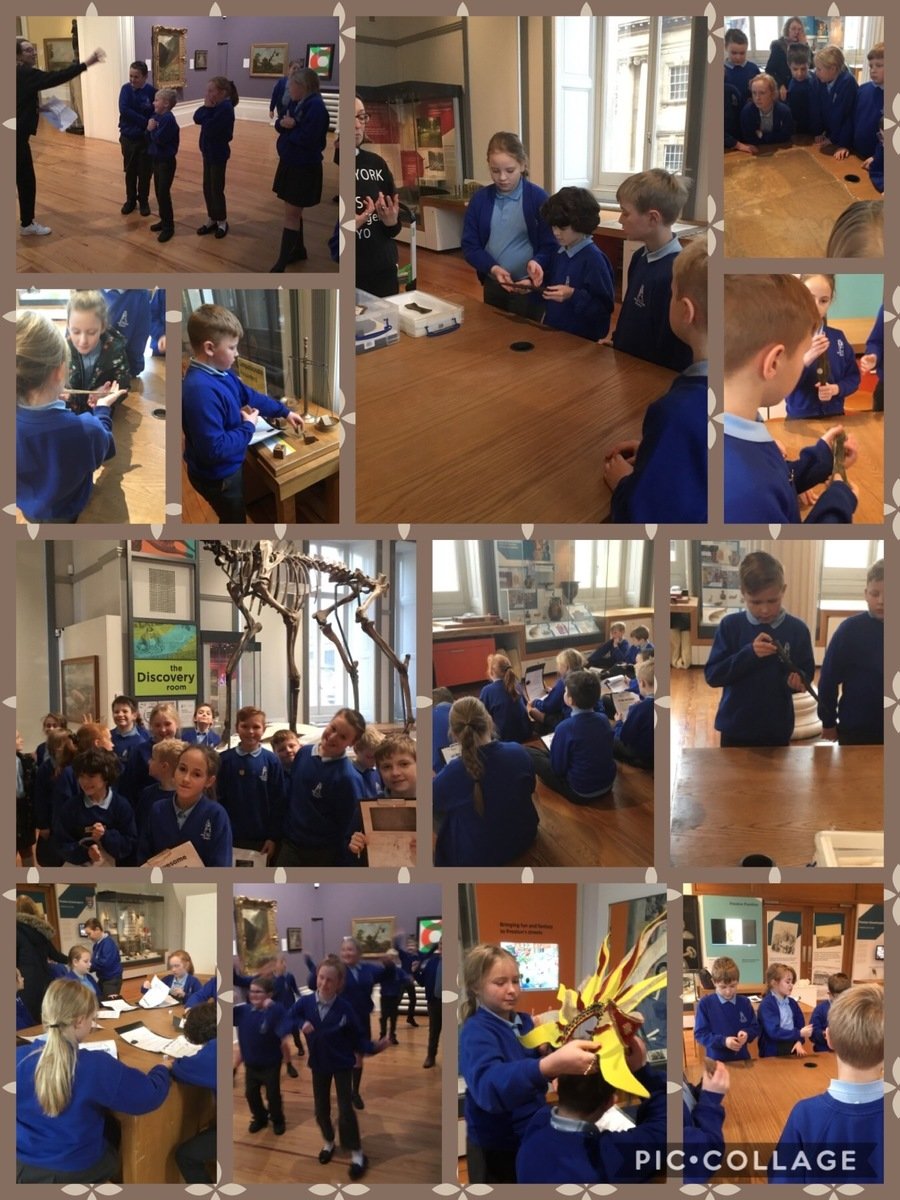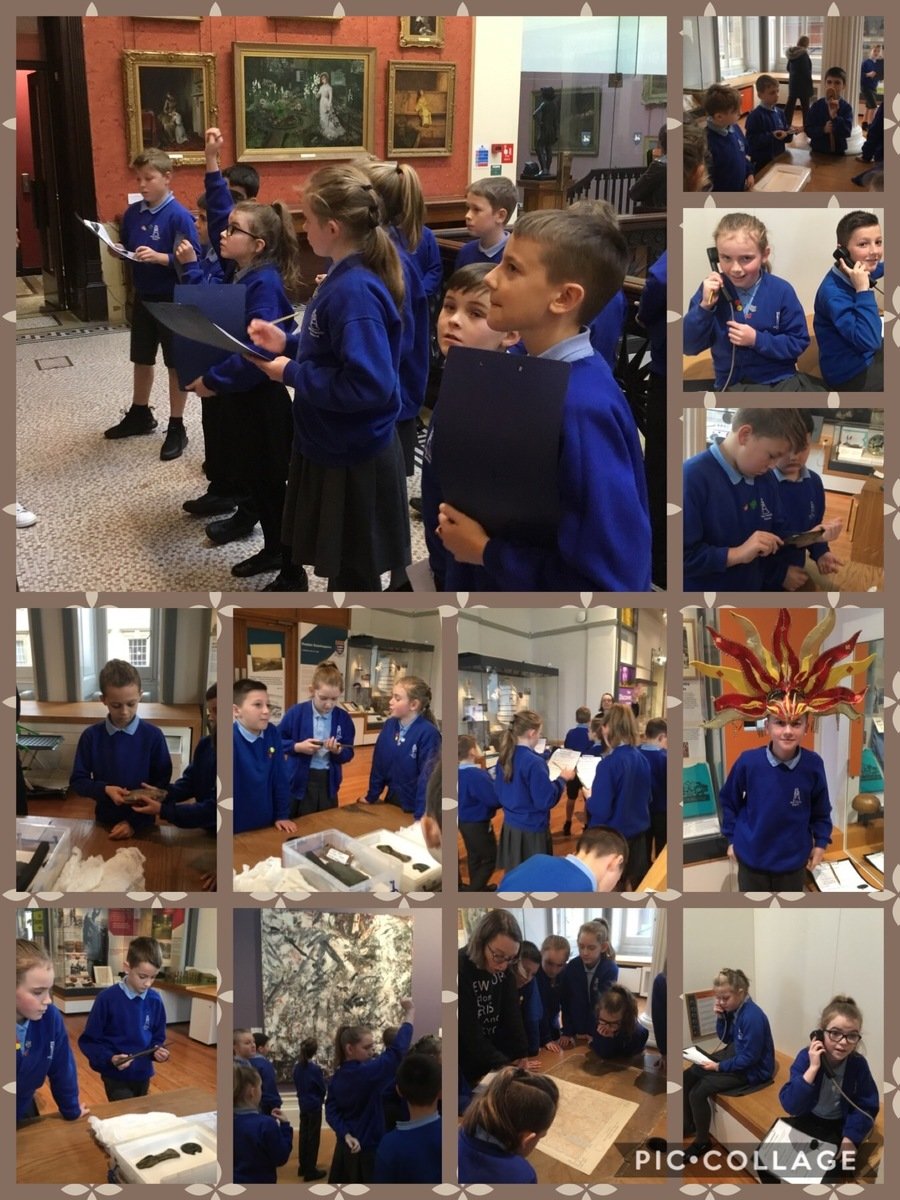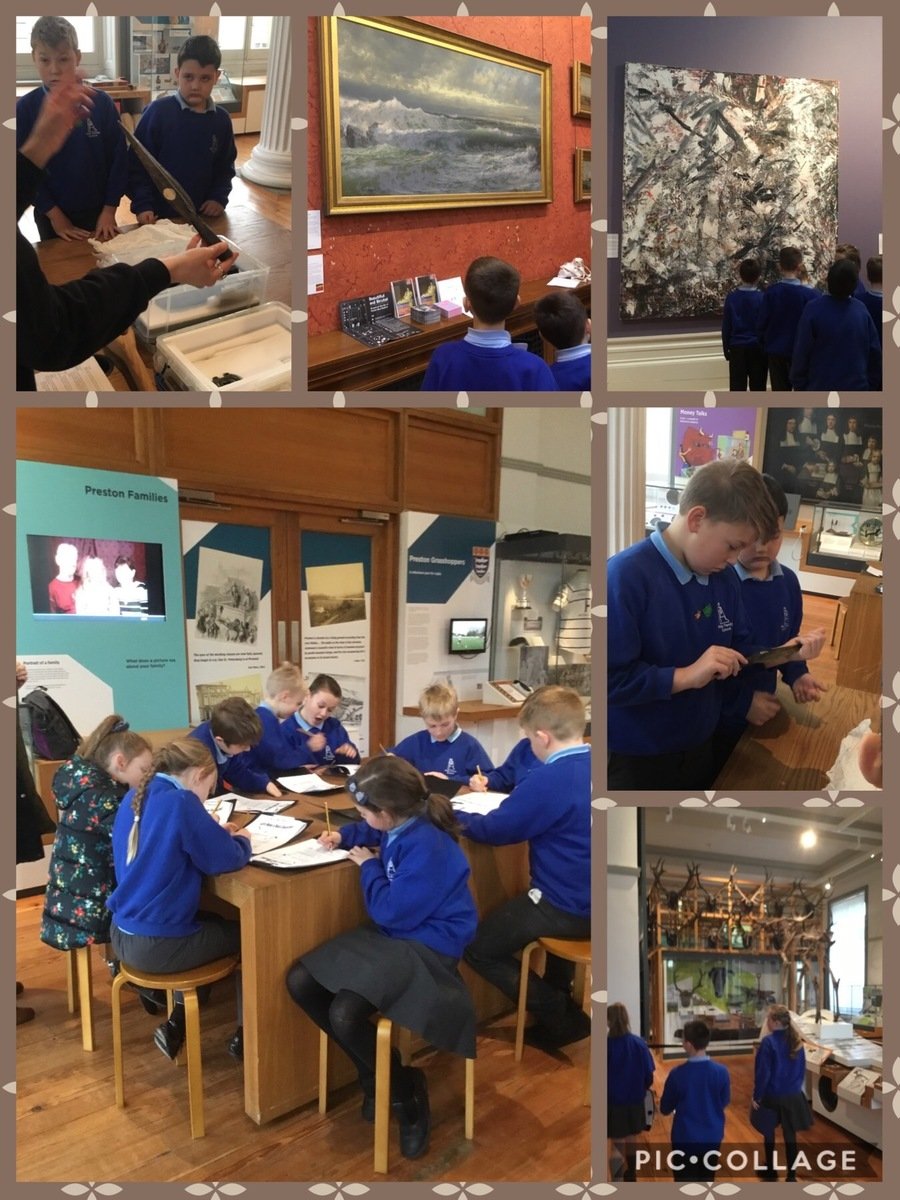 Our topic this half term is called ' There and back again'.
This week, Class 4 have been putting their needlework skills to some use and have produced a mobile phone case. They have designed them and then produced them with materials and accessories of their choice. have a look at their super work:
Claire Balding Author visit
On Monday 24th June, some children from Class 3 and Class 4 went to Kirkham Grammar School to meet the children's author Claire Balding. She has written several books about animals and was happy to talk to our children about how she was inspired as a writer. Some children got their books signed by the author.
The whole day playing Quidditch!
On Wednesday 10th July, Class 4 had a taste of Hogwarts. They spent the whole day learning how to play quidditch- the game played by Harry Potter at Hogwarts- played on broomsticks. It looked like lots of fun and when they had learnt the rules for playing, they all had a big tournament.
Class 4 trip to Blackpool July 2019
On Tuesday 2nd July, Year 5 and 6 went to Blackpool for their school trip. They visited Madame Tussauds and posed with some very famous people. They climbed Blackpool Tower and some children who were brave climbed to the top. They visited Blackpool Circus and watched the performers doing stunts and tricks. All the children and staff enjoyed the day and Miss Barnes said their behaviour was excellent. Here are the pictures to prove what a fabulous time they all had.
Please click below for a Maths organiser. Click which section you would like to practice and it will take you to a Google Drive account where lots of questions have been collated.
Please find attached the Homework overview for Spring 1 as recieved at the start of term. Your maths will come out weekly as usual.
Remember, you should still be reading daily. As well as practicing on Times Tables Rockstars and Spelling Shed ready for testing every Tuesday. Your spellings will still be sent home as a paper copy weekly with homework. If you need reminding of your passwords, please let Miss Barnes know.
EDITHairspray - You Cant Stop The Beat [Lyrics].wav
EDITHoedown Throwdown Hannah Montana Miley Cyrus Lyrics) (NEW SONG).wav
EDITThe Bear Necessities (from The Jungle Book).wav
What an action packed day we have had! We were up at seven and started our day with cereal as well as sausage, bacon, hash browns, beans and toast...and we were set up for the day! Out the door and packing our bags by 9, we got our wetsuits and jumpers ready before heading Ghyll Scrambling!! (Climbing up a waterfall). We all had a shower underneath a waterfall and jumped in if we wanted to!
After a quick lunch we had a hike up Gummers How, a picture at the summit and home in time for tea. After tea (look at the cake...yum! As you can see the children nearly didn't get a look in!!) we have started packing up to go home tomorrow, as we have a full morning of activities planned. After showers and some board games we shall head off to bed. I think we will all be asleep as soon as our heads hit the pillow.
We have arrived and settled in well to our temporary home. I am writing this as all the children are in bed tucked up and asleep! At 9.30pm! I think we have tired them out.
After arriving about 11am, and then making our beds (shock horror, we have all managed this so we can SO do this at home all the time now!), we had a quick lunch before starting our afternoon activities.
This afternoon we started with some tree climbing, where multiple children nearly made it to the top! All of the children had a job to do and while one was climbing the others were belaying at the bottom and giving instructions. After a few gos each we then went on the low ropes course.
Tea tonight was delicious! Lasagne with garlic bread followed by cake and custard - yum! The children set the table and cleaned up for everyone.
After tea we had a competetive game of 'head hunters' around the site, before heading back to the house for a drink and showers before bed. Tomorrow we are up at 7am ready for a day full of activities! I shall keep you updated all I can. Night Night from us! Miss Barnes.
Please find below each groups spellings for the first Autumn term. These will be given out each Tuesday for a test the following Monday.
Autumn Term 1 - Learning Overview
A massive welcome back to everyone in Saturn class this year. We have so many exciting times ahead of us and I can't wait to share this journey together. We have had a great first day settling back into routines.
Please find attached the overview of what we are learning in Autumn Term 1 this year. A welcome letter, which explains items like homework and an outline of expectations will be out later this week.
Please do not hesitate to pop in and see me if you have any worries, concerns or celebrations to share.
Many thanks,
Miss Barnes
I have uploaded a KS2 Grammar Assistance guide on the literacy page to help with any tricky terminology you may come across this year! Many thanks, Miss Barnes