Mrs Derbyshire, Mrs Garlick, Mrs Hayes and the children from Owls Class would like to welcome you to our page. We are looking forward to a fun filled year of learning :
Our 1940s Day...Fantastic costumes and rationed treats!
Our CAFOD Walk for Water
Each child in Owls Class walked for 12.5minutes totalling 5 hours. The same amount of hours many have to walk to collect water.
Enjoying being back together with Road Safety, Crafts and National Science Week.
If we can't go to London....London will come to us. We practised our co-ordinates and OS symbols whilst learning about the landmarks.
Just some of our fantastic art work showing how we have learnt and developed our drawing techniques, applied them to portraits and evaluated our work.
It has been a FANTASTIC first week back. The children have settled in really well and have been so eager to start learning again. We have been to our new science lessons, enjoyed some art and done lots of talking and catching up.
Below is our Curriculum Map for up until Christmas. If you have any questions or need anything please feel free to get in touch.
It's the Summer Holidays.... YAY! Time to have a rest. Mrs Garlick and I have been super busy getting our classroom ready for September. We cannot wait to welcome you all back.
I mentioned to a few of you some ideas of things to do over the summer, if you wanted to or if you were bored. I really want you to concentrate on getting your head and heart in the right place. Linked below is a 30 day outdoor challenge to encourage you to get back to nature. Reading is also a fantastic way to look after our mental wellbeing so I've listed some little reading challenges and recommended some books. You can always listen to books too on apps like audible.
Can't wait to hear and see what you've all been up to.
Mrs Derbyshire
Xx
MINI READING CHALLENGES
1..Read a book that was written in the year you were born.

2. Read a magazine or newspaper (e-editions count, too).

3. Read for an hour straight (adapt the time according to your child's reading ability).

4. Read to a younger brother or sister, if you have one.

5. Read a book with over 100 pages.

6. Read a book with a friend – take it in turns to read a chapter out loud. You can do this on FaceTime, Zoom, Houseparty or Messenger while schools are closed.

7. Read a biography.

8. Find a word that you don't know in your reading book and look it up using a dictionary. You could find a notebook and make your own list of new words.

9. Read your best friend's favourite book.

10. Read a graphic novel such as the Tom Gates or Diary of a Wimpy Kid series.

11. Read a book that your mum or dad loved when they were little.

12. Review a book that you've enjoyed – you could do this on a website like Toppsta or Scholastic, or write a review to share with your teacher.

13. Read a Narnia book.

14. Read a mystery story like a Famous Five story.

15. Read a book that's been made into a film, or watch a film based on a children's book.

16. Play 20 Questions about book characters: think of a character, and see whether your parents, brother or sister, or friends can guess who it is.

17. Read a book written by an author who has the same first name as you.

18. Read a fantasy book.

19. Read a Harry Potter book (or if you know every Hogwarts story, try a book that other Harry Potter fans love).

20. Read a book written by an author who also writes books for adults.

21. Read a book set in the future.

22. Choose a word from a book and use a thesaurus to find other words that the author could have used.

23. Read a biography or a book based on a true story.

24. Choose and read a book just because you like its cover.

25. Try to read a book every week for a year, and make a list of their titles.
Just some examples of the FANTASTIC home learning that has been going on in Class 4. Well done everyone!!!!!
Tuesday we had a visit from Sublime Science
What a busy week...Monday started with our trip to Helmshore Textile Mill.
Class 4 was invaded by book characters!
Year 5 and 6 Literacy and ICT-
In English we have been studying The Case of the Speckled Band by Sir Arthur Conan Doyle. All the children were hooked and have been working hard planning their own detective/mystery stories. To incorporate our computing skills, the children used an APP called iMovie to create trailers for their upcoming stories. Here are a few.
Class 4 Christmas craft afternoon with help from some of our parents....
On Friday 8th November, Harry, Oscar, Charles and Jack represented our school at the Junior Technology competitio between local schools. It was held at Hall Park Primary School, Lytham. The team had to design and make a construction for a roller coaster ride. The boys said they came second- they think!! Well done to the team.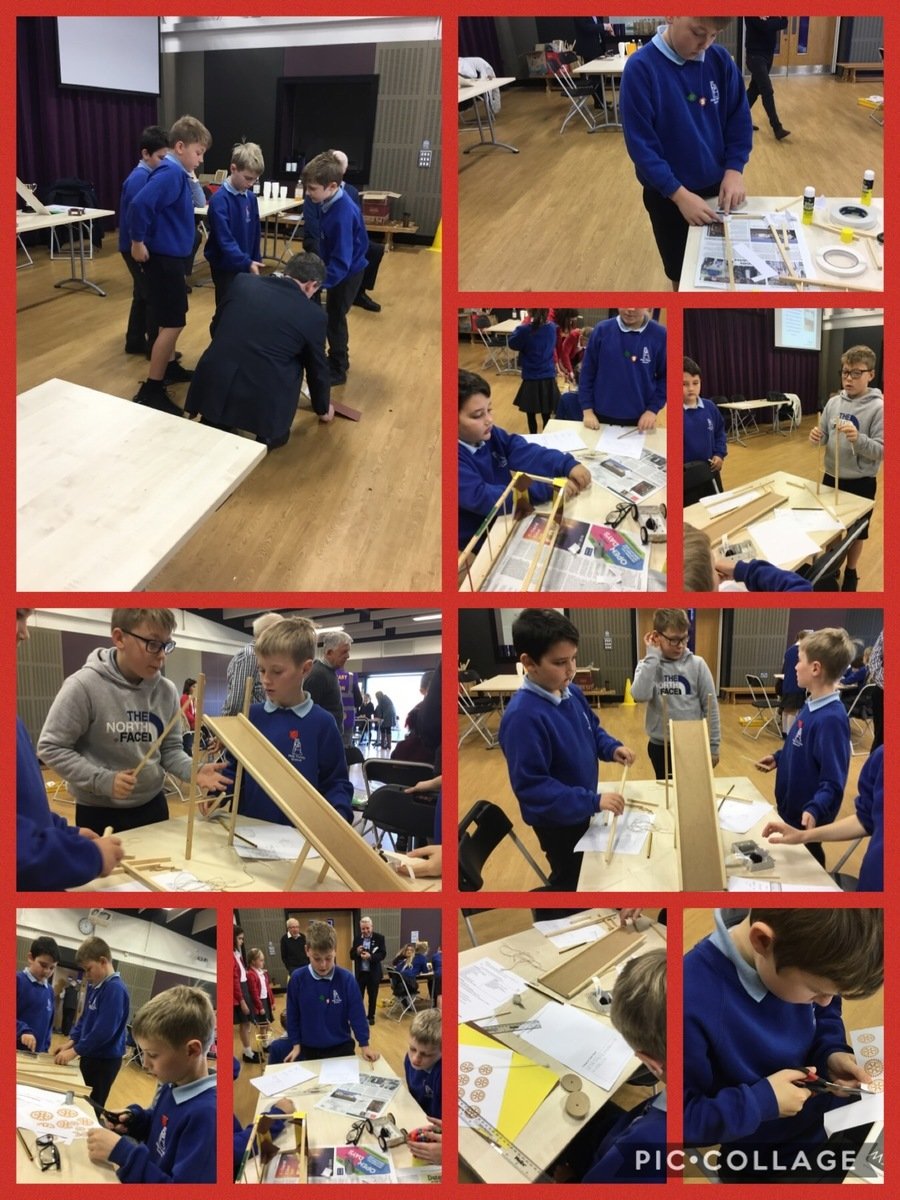 Year 5 were learning basic first aid skills with a First Aid representative who visited school on 21st October 2019.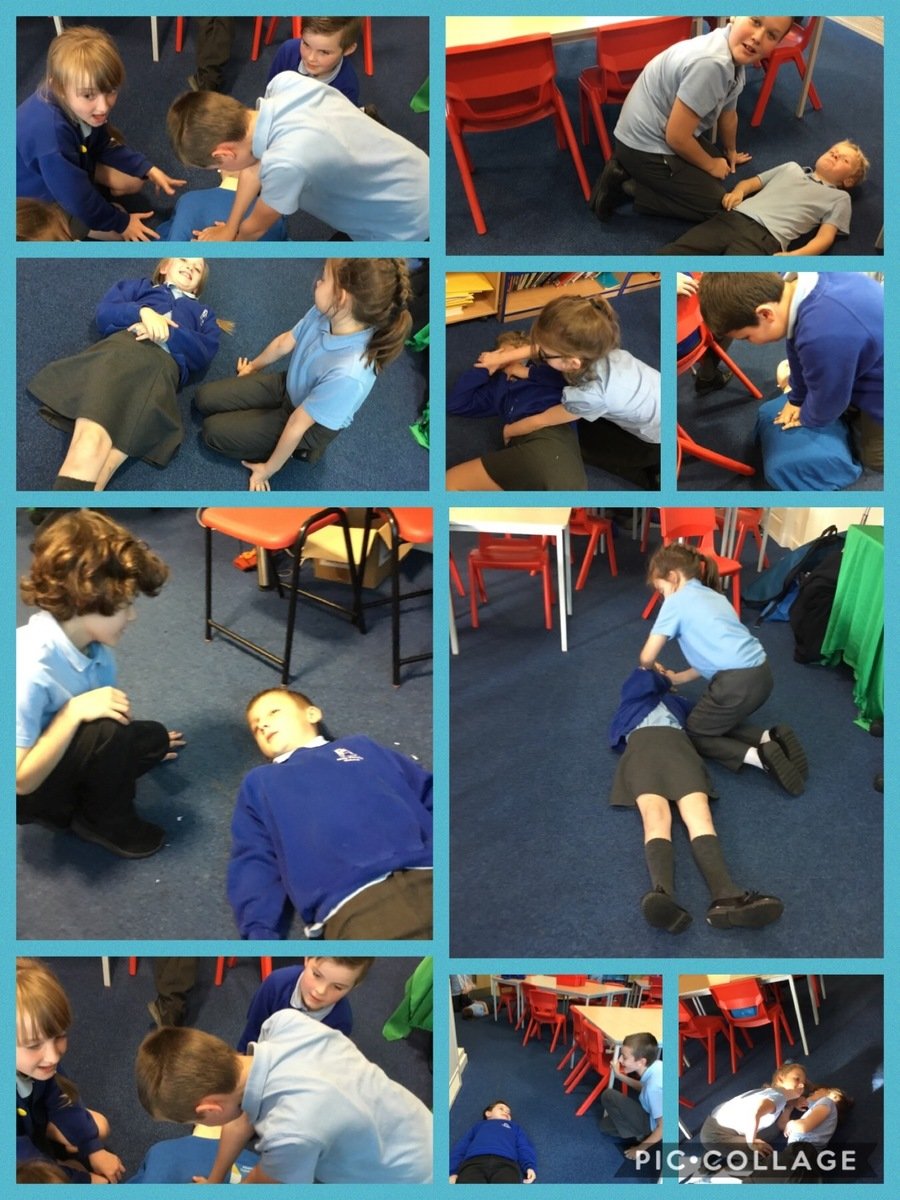 On Tuesday 19th November 2019 Class 4 went on a class trip to Preston museum and Avenham park. Have a look at the pictures.