Miss Barnes and Mrs Disley and the children from Butterflies Class would like to welcome you to our page. We are looking forward to a fun filled year of learning :
Butterflies
Class teacher - Miss E Barnes Class teaching assistant- Mrs J Disley and Mrs S Holliday
Walk for Water
Photos from our fantastic day.
https://memoriesmadephotography.pixieset.com/holyfamilywalkforwater/
What a great time we had!!
On Friday 26th March 2021 we are raising money to send to Ethiopia in Africa to build some wells to provide running water. Cafod are leading this project and many schools and parishes are organising fund raising events in this 'Walk for Water' project. There are many communities in Africa that do not have running water and people have to walk many miles every day just to collect fresh water for their families.
Key Stage One (Ladybirds and Butterflies) have decided to do some water games on Friday 26h March 2021 to raise money for communities in Africa. They can come to school in their own clothes (which will get wet). They will need a change of warm clothes, including underwear, shoes and a towel in a named bag, to get changed into after we get wet. We would be extremely grateful if you could gather some sponsors for this event.
If you have any questions at all, please do not hesitate to contact me.
Chocolate Fun!
Today in Science we learnt all about changing chocolate from a solid, to a liquid, and back to a solid! We worked out we couldn't use a block of chocolate to stick our biscuits together, but by melting the chocolate (making it hotter) we could stick two biscuits together, and then cool it down to a solid, and the biscuits were stuck! We had great fun, and all the children assured me they didn't eat any of the experiment...but I think their faces say otherwise!!!
Our very worthy award winners! Well done Ben and Thia!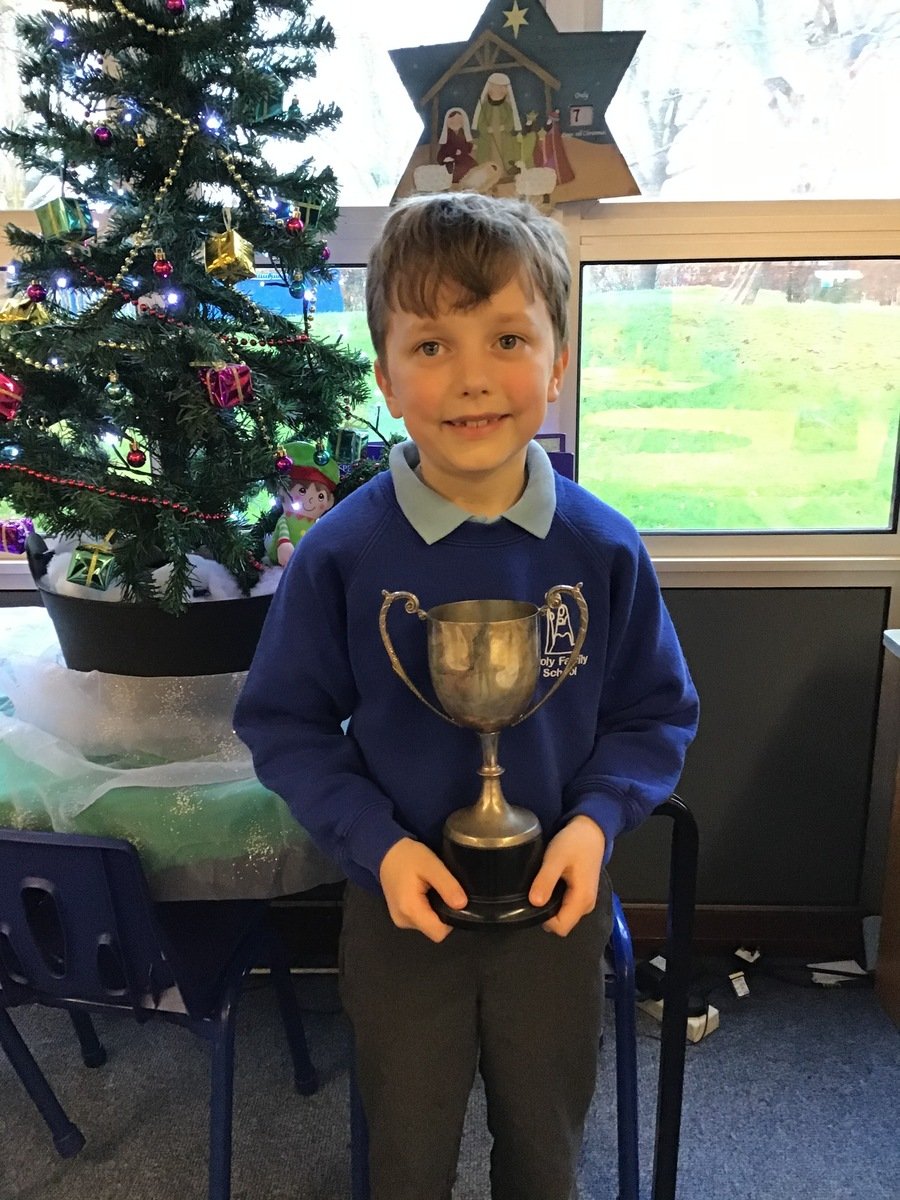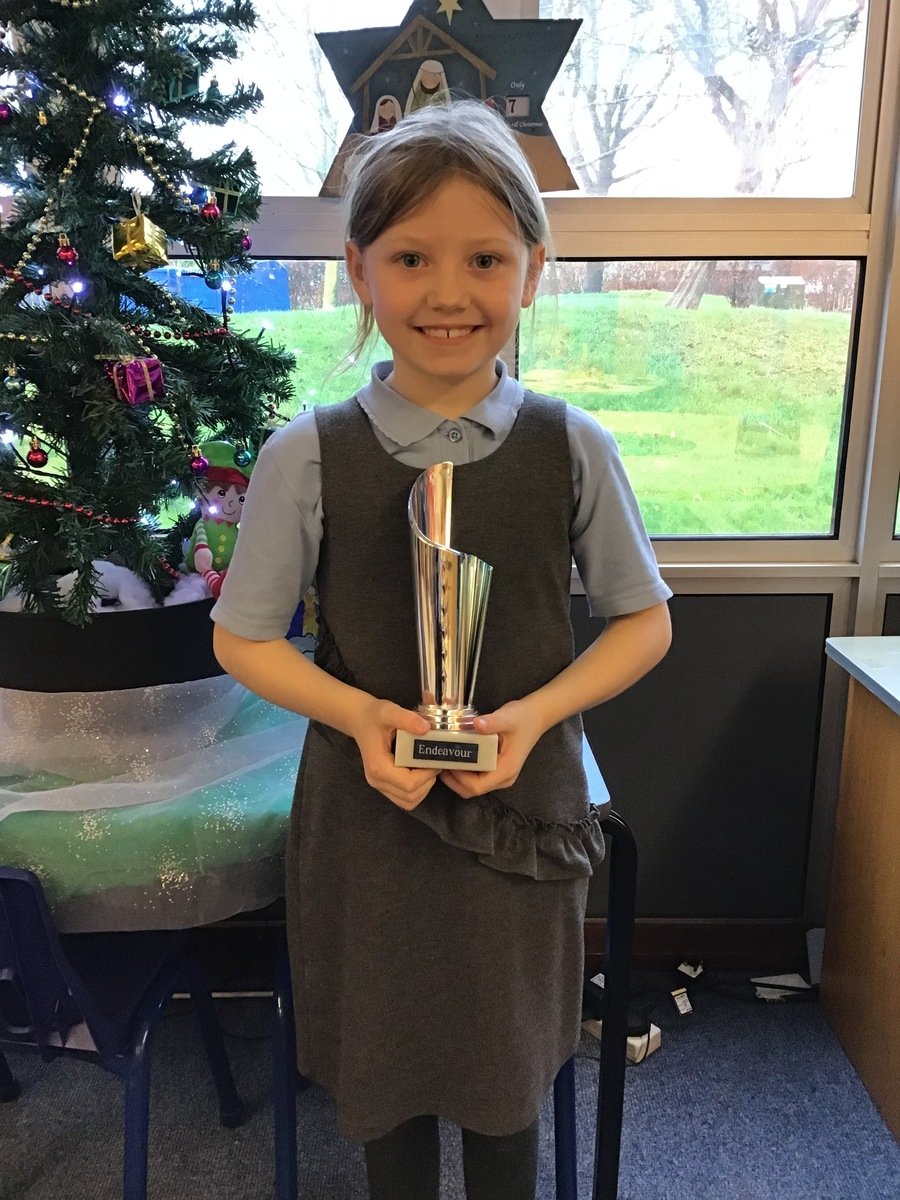 This half term we will be learning all about the Fire of London in our topic Fire Fire!
We also have our nativity play. Please make sure you are practicing your lines at home.
Our class story is all about a boy called Eliot who when it turns midnight...turns into a superhero! We learnt some actions to the story!
Return to school September 2020
Hello and welcome back to school...finally! We are so excited to welcome you back and have lots of exciting activities planned for you.
I have attached what we are learning about this half term, as well as our welcome letter with key information on.
If you do have any other questions, please do not hesitate to give us a ring or email Mrs Holden to pass on a message while we can't allow parents in school.
Today we have been designing and creating a 'Pop Bottle Rocket'! We looked at different famous rockets and the best design features of them, before creating our own. We can't wait to see how high they can go tomorrow!
Tuesday
Today we had a super Science workshop and then we made lava lamps! We made them using a plastic bottle, and adding in water and oil. The water sunk to the bottom. We added our food colouring to change the colour. Then we put in a fizzing tablet. This sunk to the water at the bottom and created carbon dioxide bubbles which floated to the top!
To start our science week, we predicted whether we could create a bubble which was bigger than ourselves. Most of us thought not, but we did! We did this using washing up liquid, water and adding a liquid called glycerine to make the bubble stronger. We loved it, and can not wait for the rest of Science week.
Look at our amazing World Book Day costumes!
Amazon Learning Journals
Have a look at some of our fabulous learning journals after our topic of the Amazon.
After trying and designing, today we finally made our fruit kebabs! Don't they look delicious! We carefully peeled and used knives to chop up the fruit into chunks, before putting them on a stick. Yum Yum!!
Today Class 2 tried some fruit that was grown in the Amazon, Brazil. We tried Banana, grapes, mango, pineapple, passion fruit, orange, lemon and lime. We like some more than others! Most of us even said we liked a fruit we had never tried before. Soon, we will be picking our favourite Amazon fruit and creating fruit kebabs. We can't wait to try them!
..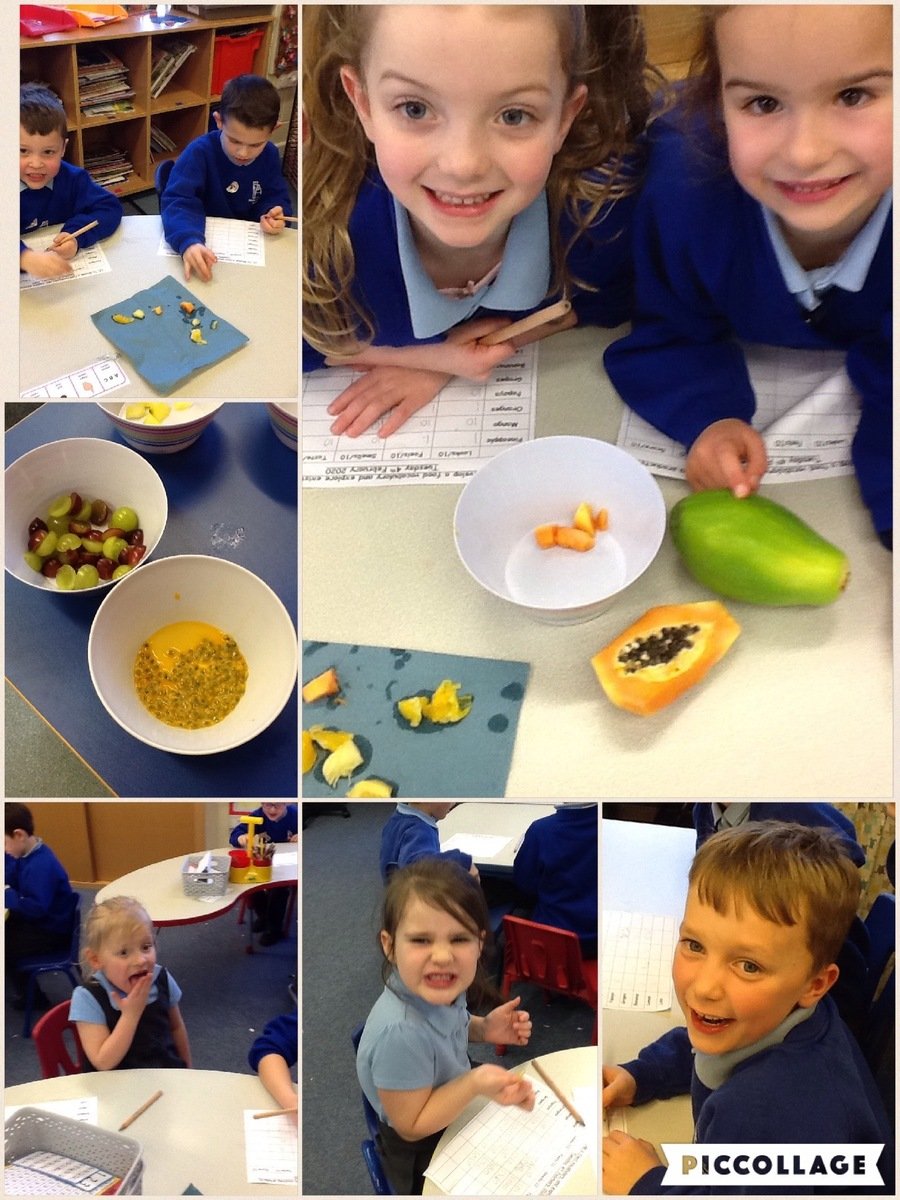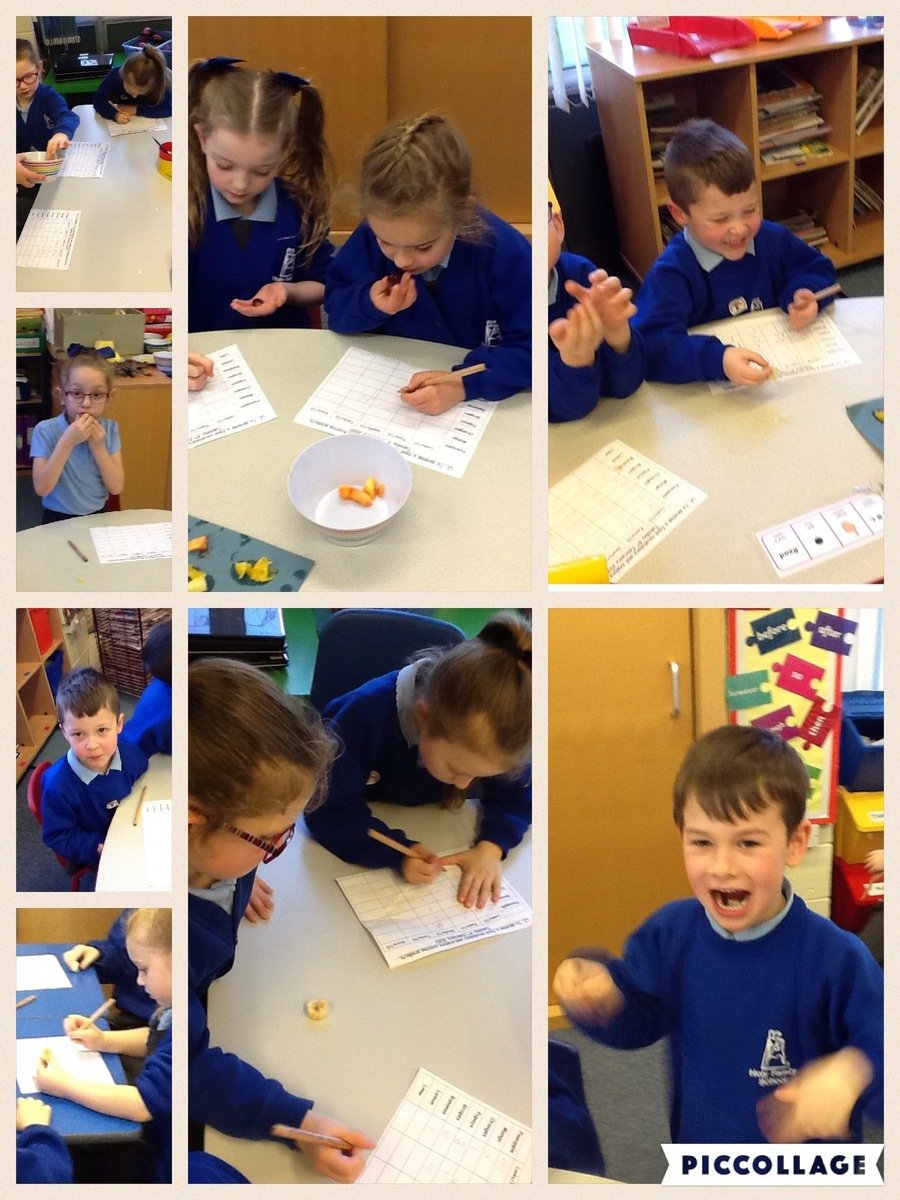 Spring term 2020 overview- Passport to the world
Class 2 Christmas crafts day with the help of some of our parents.
Class 2 have been writing stories and making videos to go with these stories. Have a look at some of our work....