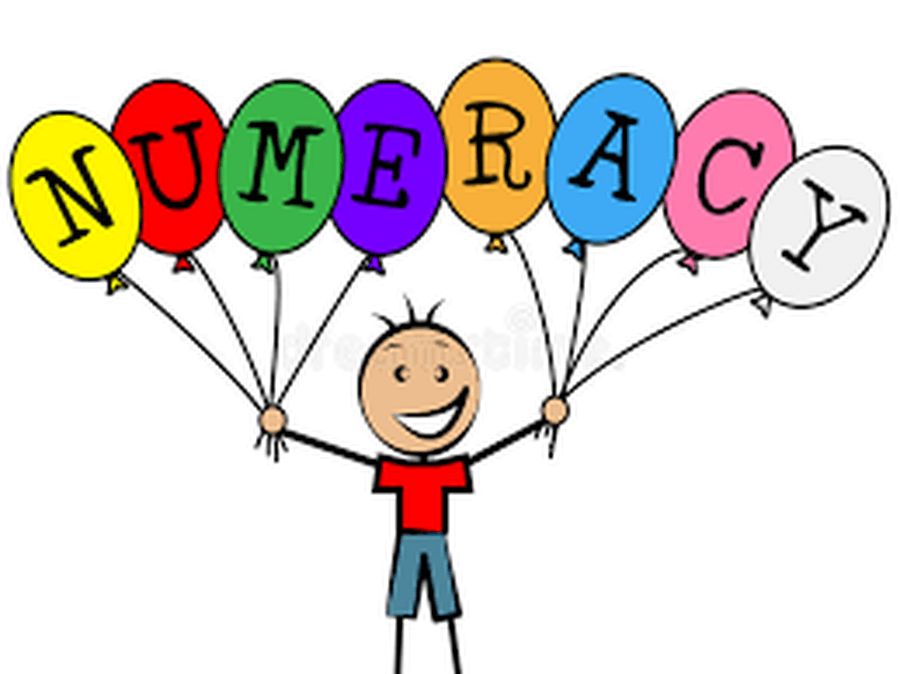 Numeracy
Intent
The intention of the Mathematics curriculum at Holy Family is to ensure that children are taught to become competent and independent mathematicians. We are committed to ensuring that children are able to recognise the importance of Maths in the wider world and that they are also able to use their mathematical skills and knowledge confidently in their lives in a range of different contexts.
We recognise the need for children to build a deep conceptual understanding of concepts, which will enable them to apply their learning in different situations. Through mathematical talk and investigation, children will develop the ability to articulate, discuss and explain their thinking. With the use of the outdoors, technology and high quality equipment, it is our aim to provide the children with the necessary resources to allow all pupils to access the curriculum and encourage them to use this where appropriate to explain their logic and reasoning. At Holy Family we are taking steps towards this mastery approach to learning by participating in the NECTM Hub.
Implementation
Maths is taught by teachers on a daily basis, to cover the national curriculum. We do this currently through our own personalised curriculum designed by the Teachers. This gives clear long term planning support so teachers can plan specific lessons in order to meet the needs of their class. This also allows the subject leader to see what is being taught in each class. These plans have clear vocabulary lists. To supplement this, teachers have access to NCETM resources and White Rose Hub mastery materials in order to challenge children further and to improve reasoning skills. This is as a result of having an increasingly competent and stable body of staff to be able to personalise learning based on formative assessment.
Children are assessed daily by the Teacher and support staff, with interventions acting upon what has been identified. Teachers submit data every half term for maths to allow for long term tracking. Any children who are not making expected progress are identified and strategies put in place. After the COVID 19 school closures, children completed an age appropriate assessment to assess learning and identify gaps early on. These factors ensure that we are able to maintain high standards across the subject. As our pupils progress throughout their school life, it is our intention that they are be able to understand the world, have the ability to reason mathematically and have an appreciation of the beauty and power of mathematics, whilst at the same time have a sense of enjoyment and curiosity about the subject.
The subject is well resourced, with a well stocked maths cupboard, of which every Teacher has a list of what is in there. This is supplemented by extra resources inside individual classrooms which are used daily in order to practically understand concepts, before moving to pictoral and abstract representations. Children are given the opportunity to use iPads and computers to develop their skills through the use of online programmes such as Timestables Rockstars as well as using websites such as BBC Bitesize and Topmarks to enhance their skills further.
The next steps for maths in Holy Family is for the Maths lead and Deputy to become increasingly confident with a more mastery based curriculum, to enable them to lead staff in this way. We intend to redesign the long term planning for maths to allow for a more in depth understanding of concepts, as requested by teachers and supported by the NCETM Hub.
Our Mastery Journey
We strongly believe that a mastery approach is the best way for our children to learn maths. We feel that every child can achieve in maths and is able to develop a secure knowledge and understanding of the many areas covered in this subject. By striving to master maths, children will develop a deep, secure and adaptable understanding, feeling confident to problem solve and face new situations without immediately needing support.
Staff plan their learning journeys in a way that is relevant to the class of children that they are teaching. Learning will not move on until staff believe that the children have a sound and secure understanding of a concept.
Children who struggle with a concept will be supported through practical resources and adult support. Children who quickly grasp a concept will be challenged to think deeply and reason about their learning.
The mastery approach applies the five big ideas to the teaching of maths and our staff are currently working hard to implement these ideas into their delivery. We are undergoing training through our Maths Hub and are excited to see how our children develop and grow in confidence.
'How to' Guides
Some parents and children have been asking about the methods we use in school for trickier concepts. Please see these images for guidance. Any questions, please do not hesitate to ask. Miss Barnes.
Tutor Bot contains completely free online maths games where children can practice their mathematics skills. They feature over 100 different customisable games which will develop children's mathematical fluency, accuracy and speed.