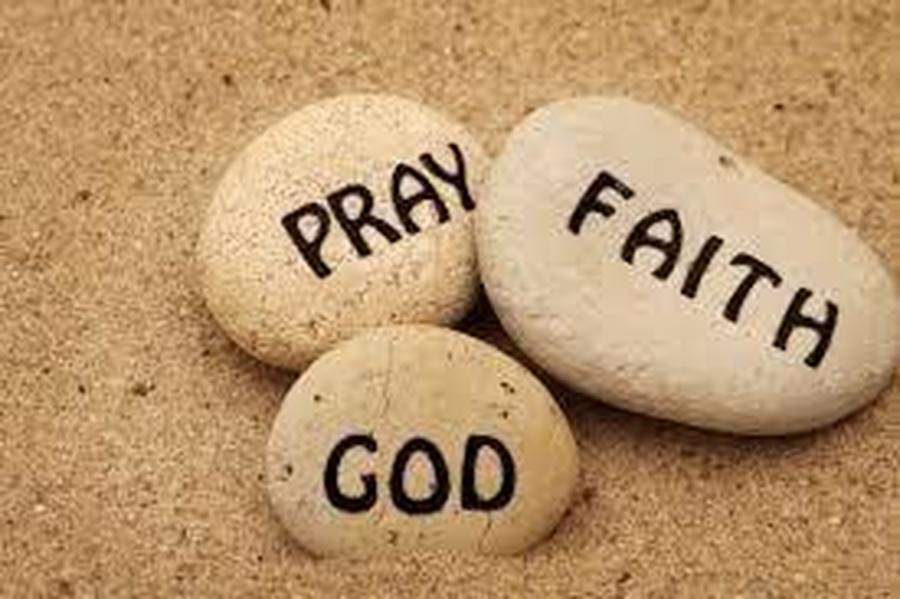 R.E.
Religious Education at Holy Family Primary School
Religious Education is the "core of the core curriculum" in a Catholic school (Pope St John Paul II). Through Religious Education, pupils study the Catholic tradition and come to an appropriate knowledge and understanding of the different religious dimensions of life. They are given the opportunity to examine their own religious attitudes and to respect the convictions of others. We teach tolerance and respect for other religions, traditions and cultures. Please see our British Values statement.
The curriculum planning wheels are used throughout the school and supported by materials from CAFOD, "The Way, The Truth and The Life", "Come and See" and "Caritas in Action" to ensure we meet the needs of our children. All classes follow the Religious Education Curriculum Directory. Time spent on this area of the curriculum varies from 2 to 2.5 hours per week.
Religious Education is further enhanced and given expression through the liturgical life of the church by attendance and active participation in the Mass and the sacraments through the observance of religious services and festivals. At the beginning of each new term the whole school attend Mass led by our parish priest.
Human Relationships and Sex Education
At Holy Family Primary School we are inspired by Jesus to be the very best we can be. We look after one another and show respect and love through our relationships with one another. We use the term Human Relationships and Sex Education (HRSE) as we believe that relationships education is about all aspects of growing a fulfilled and happy life; sexual education is a dimension of this greater whole.
Any teaching about love and sexual relationships in school must be rooted in this belief which is expressed in the Church's teaching about relationships, marriage, sex and family life.
We encourage children from the earliest age to recognise that they are all children of God and that each person shares a God given dignity. As children mature, we encourage them to follow the example of Jesus and live lives inspired by the Gospel virtues, enabling them to follow His commandment to "Love your neighbour as yourself" (Mark 12:31). This is the basis for all relationships in our school where we model Christian Virtues. We follow the guidance of the Catechism of the Catholic Church and 'Fit for Mission? Schools'.
Raising Money for Mary's Meals
At the start of Lent, three Year 6 girls (Macee, Esther & Maizy) approached Mrs Holden and asked if they could raise some money for 'Mary's Meals'. They did not know much about the charity but decided to do some research so that they could share with everyone in school the reason for this important charity. Mrs Holden suggested getting in touch with 'Mary's Meals' organisers and inviting them into school to help the girls with an assembly for the whole school. A few weeks later 2 volunteers came into school, bringing lots of helpful resources about this charity with them.
Maizy, Macee & Esther delivered an excellent assembly to the whole school and shared with everyone how we at Holy Family can help children around the world to get enough food to help them be healthy and learn. Each class was given a collection pot and lots of information was displayed around school about how to help starving children around the world.
During Lent, the three girls collected the pots in and counted the money. As they had told everyone it takes £13 to feed a child for a year, the girls wanted a target for the school. We have 115 children in school so they aimed for £13 x 115. This was a challenge and each week they got closer and closer to the target. At the end of Lent, we had collected over £1000- an incredible amount of money for our small school. The girls would like to thank everyone who has given to this worthy cause. Everyone who has helped us raise this money has more importantly helped to feed many children around the world and therefore helped them to learn. We all know that it is much easier to learn when we have been fed and we are healthy. The girls are planning on sharing with the whole school the final amount which will be donated to Mary's Meals. Well done, Holy Family School!
Pictures to follow soon........
If you want to know more about Mary's Meals, please follow the link below:
https://www.marysmeals.org.uk/
AUTUMN TERM
14th September - Start of Term Mass at Holy Family 9:15am at school.
9th October - Family Fast Day Mass at Holy Family Church 10:45am
9th November - Remembrance Service 10.45am in school
11th November - Remembrance Sunday Mass at Holy Family Church 10:45am
24th November - Adoration of the Blessed Sacrament 9.30am
4th December - Advent Service 2pm at Holy Family Church
7th December - Advent Service in school 10am
5th/6th December KS1 Christmas Nativity 2pm
12th/13th December KS2 Christmas Reflection 2pm & 6pm
14th December - End of Term Mass 9:15am at school
SPRING TERM
11th January - Start of Term Mass 9:15am - at school.
1st February 2019 - Adoration of the Blessed Sacrament 9.30am
1st March - Ash Wednesday Mass 9:15am in school.
26th March - Mother's Day Mass, 10:45am at Holy Family Church
5th April - Lent Penetential Service followed by the Sacrament of Reconciliation 10am in school
SUMMER TERM
29th April - Start of Term Mass 9:15am in school.
19th May - Mass of Our Lady with May Procession 10:45am at Holy Family Church
15th June - Club day procession of faith
20th June - Year 3 joint mass at St Joseph's Church Ansdell
23rd June - Mass of First Holy Communion - 10:45am at Holy Family Church.
29th June - Mass at school 9:15am to celebrate the feast day of Saint Peter and Saint Paul.
11th July - Confirmation for Year 6, 7 and 8 Holy Family Church 6pm celebrated by Bishop Paul Swarbrick
17th July - End of Term Mass 9:15am at school
Dates and times could be subject to change.