CATHOLIC LIFE OF OUR SCHOOL
Some of our Year 6 pupils are preparing to make the sacrament of Confirmation on 20th November at Holy Family Church. Please keep them and their families in your prayers. Please pray for Ruby, Muiread, Marie, Robyn, Felicity and Noah who are our Year 6 pupils preparing for this sacrament.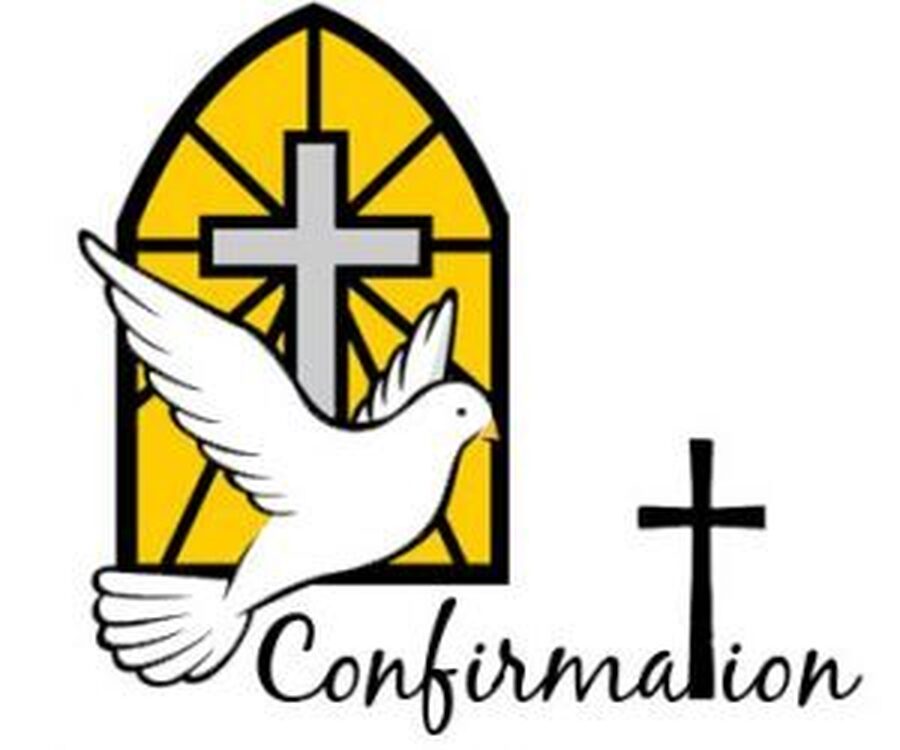 October is the month which is dedicated to Mary, the mother of God. We pray the holy Rosary to thank Mary for saying 'Yes' to God. We ask Mary, through the Rosary, to help us to say 'yes' to God as much as we can.
Our Key Stage 1 and key Stage 2 Rosary groups say a decade of the Rosary every day during playtimes, to ask Mary to help us all be more like Jesus, kind and loving to everyone.
.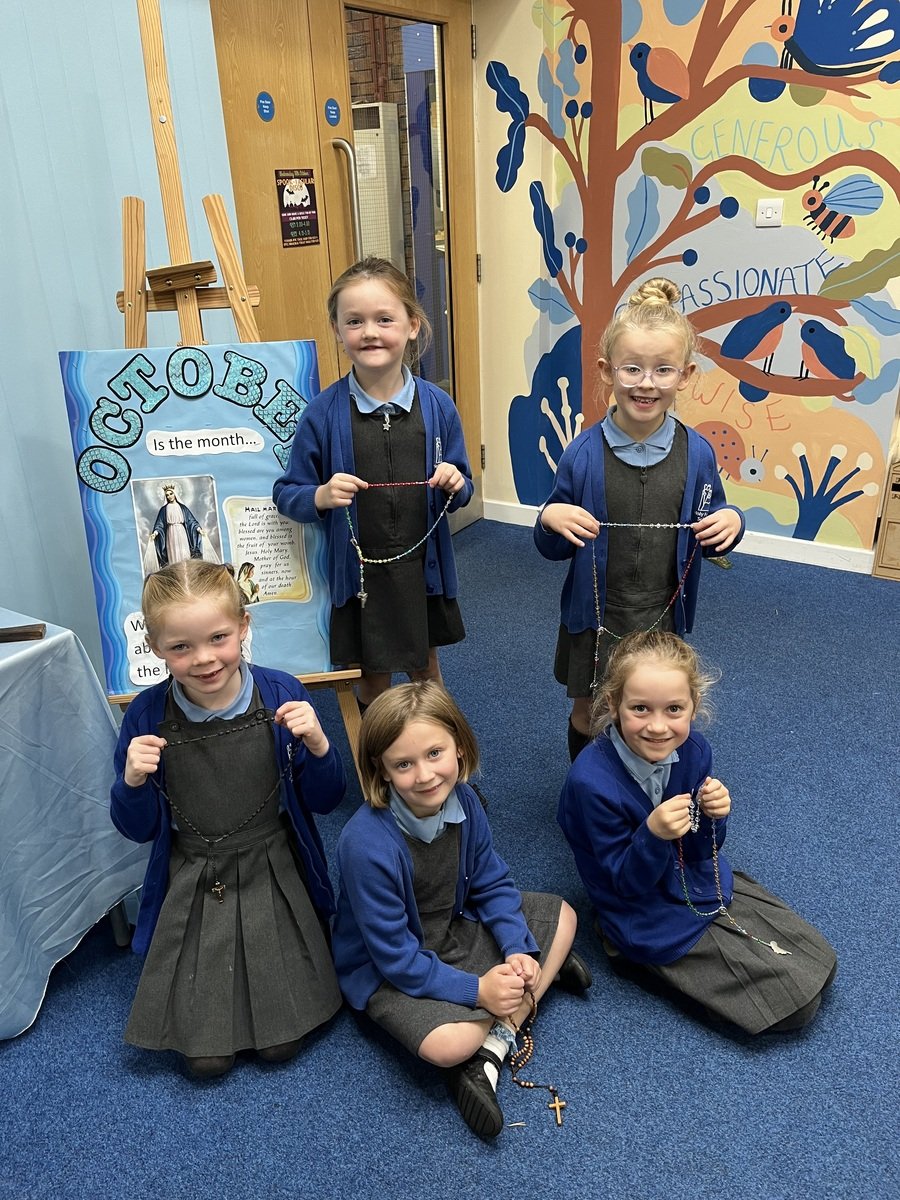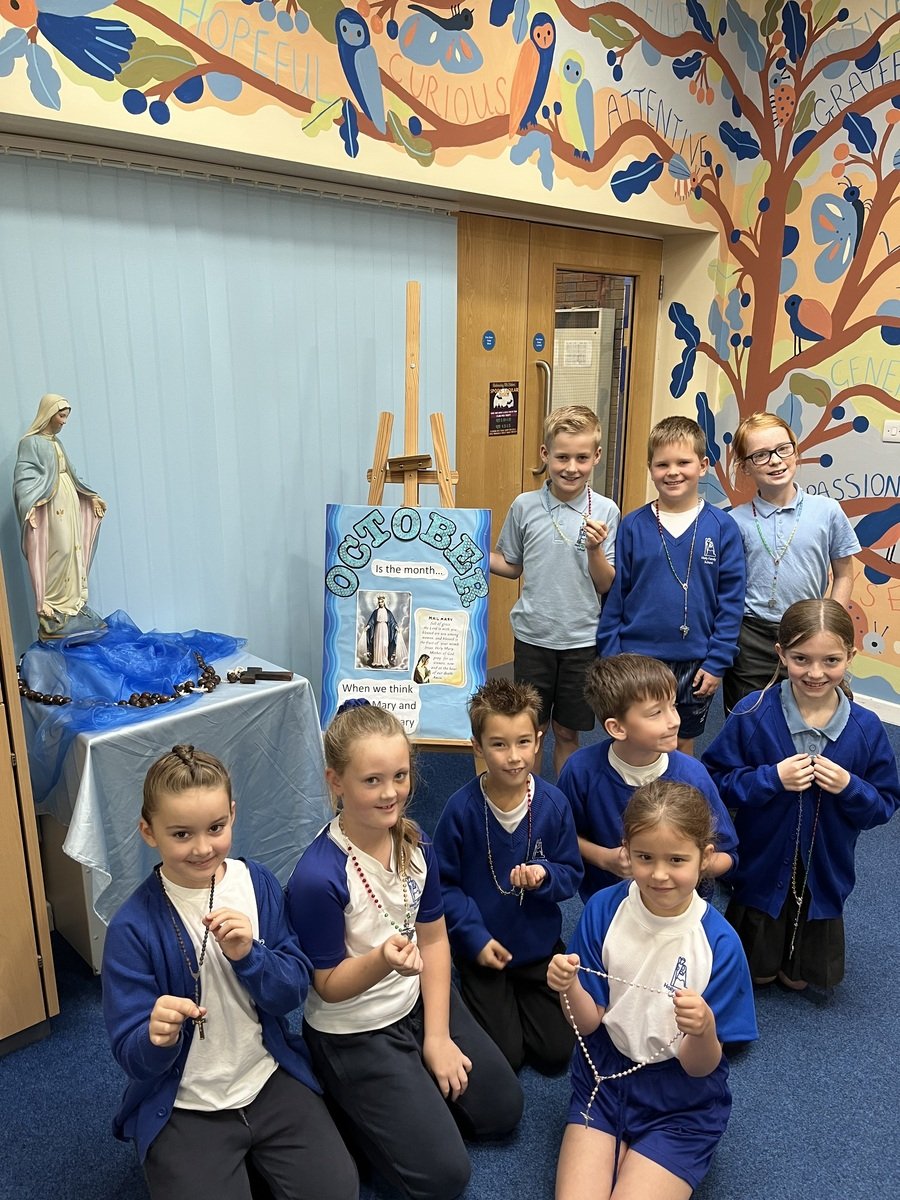 Consecration of the new altar in Holy Family Church September 2023
On 17th September Bishop Paul Swarbrick visited Holy Family Church to consecrate our beautiful new altar. Father John support Bishop Paul throughout the service and lots of our school children took part and helped in this very special occasion. Many of us have never seen an altar consecrated before so it was a real honour to be part of this momentous occasion.
Visit from Cafod June 2023
On 28th June, Diane Gallagher visited school to talk to us about Catholic Social Teaching and the role that Cafod has to encourage us to fulfil our responsibilities to look after our world and our neighbours all over the world.
First Holy Communion February 2023- Feast of our Lady of Lourdes- patron saint of the Lancaster Diocese
On 11th February 2023, some of our pupils made their first Holy Communion at Holy Family Church. Father John and school staff prepared all the children for this special sacrament and they were very respectful and reverant throughout the preparation ad the receiving of the sacrament.
Holy Week Mass led by Owls Class April 2023
On Wednesday 5th April, the whole school walked to Holy Family Church to celebrate our Holy Week Mass. This was led by our Year 5 and 6 pupils and the trial and crucifixion of Jesus was re-enacted out.
Lent
On Wednesday 2nd March 2022, the whole school visited church to celebrate Ash Wednesday. Fr Jim explained that we are marked with ashes to remind us that we must turn away from all things that remind us about our bad choices. As humans we are all capable of making wrong choices but lent is a time to think about how we can change to become closer to God.