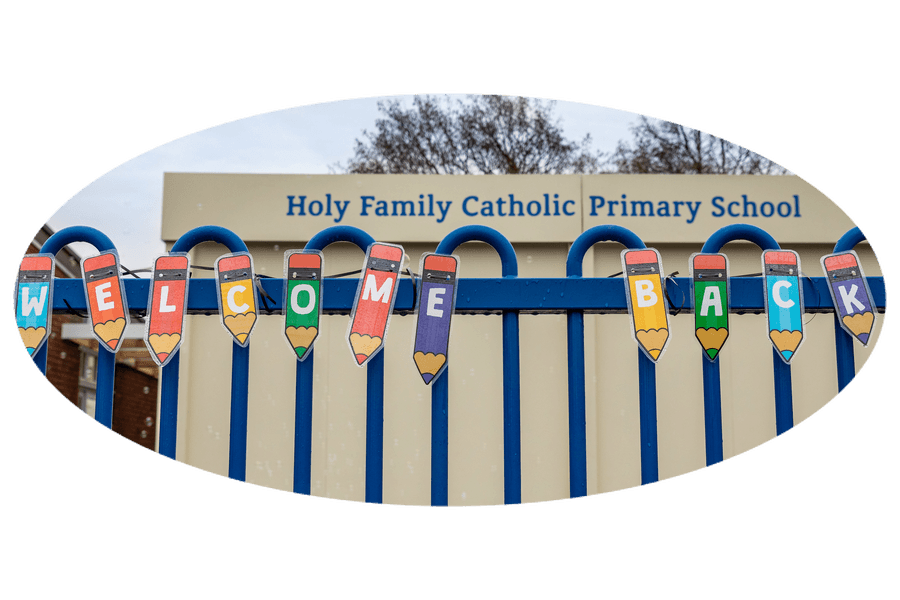 Welcome Back !!
Balloons, bubbles , banners and a lot of smiling faces this morning, as we welcomed all children back into school.
We are all super excited to have full classrooms again, and to hear the laughing and learning echoing throughout the school.
Thanks as ever to The Lytham Event Company for the bubbles !
To all our amazing families who have worked so hard during this half term, our school staff have organised a little message to you all to let you know how much we are missing you and thinking about you. This little routine was put together in each of the areas in school and the dance took place on the school playground. We hope that you have lots of fun watching this video and you are able to identify your teachers and teaching assistants in a context that you don't normally see them in. This has been done especially for the entertainment of our children and their families and to help uplift your spirits during lockdown. This dance routine was the idea of Mrs Spence, one of our amazing teaching assistants. With the help of Mr Jon Hardman, one of or school governors, who helped video it and Miss Emma Barnes, our Computing Lead, who pulled it all together, the video was brilliantly produced. We hope you enjoy it. Have a wonderful half term and remember- no working-just having fun with your families.
Please be aware of our Home Learning Policy 2020/21
In the different stresses and crises of Covid times, many people deserve our deep thanks - our medical staff, those who keep us fed and our services going and our health care chaplains. We thank our parents who are home schooling and balancing the challenges of own work and home learning. This week we think of our teachers, primary and secondary level. They too have risked health as all school personnel do. Anyone who knows teachers as family members and friends, will know that as well as the hours spent teaching, planning and marking, there are also the long evening hours spent in preparation for classes.
During Catholic Schools Week, we can extend our appreciation to all schools, and to the whole staff of the schools. This week is a way of the Church thanking and showing appreciation for our teachers. We can help them by speaking well of them, by supporting their efforts in the schools and by praying for them.
In a broad way, teachers take part in the mysterious plan of God for education. For many it is more than a job, but in their professional work and their care of the pupils, it is a vocation. They give more to the young people than instruction; in the words of Pope Francis: 'A good teacher....points to what is essential so that the child or the student can find meaning and joy in life.'
Welcome




We hope the following pages give you a flavour of our highly successful, welcoming, friendly school serving the children, and families, of the Warton and Freckleton area.

The success which we enjoy is the result of many things.

Firstly, even though we are a fully inclusive school and welcome children from a wide variety of faiths and backgrounds, we are a Catholic School and, as such, have a strong Christian ethos. When we developed our mission statement with the children they felt that it should be, that everyone at Holy Family School should do their best to 'love and care for each other'. This simple statement encapsulates many of the things which our school develops in our pupils; good behaviour, respect, good manners, tolerance, inclusion, honesty, Gospel values.

At Holy Family we unashamedly put children first. Thus we have a safe, happy environment in which children can strive to do their best at everything they are given the opportunity to do. We listen carefully to our children and allow them to influence our curriculum and their learning as much as possible. We do our best to foster within each child a desire for learning and a desire to make the right choices.

We enjoy a very high level of support from parents. Children get on well at school when parents feel able to support school. At Holy Family we try to achieve this by welcoming parents to school as much as possible to things like assemblies, progress meetings, volunteer work, 'stay and play' times.

Finally, we are blessed with an extremely dedicated, hard working staff team who give above and beyond that which is required so that children are treated as individuals who matter; receive the best possible education; enjoy learning at school with a creative, exciting, challenging curriculum; and have the opportunity to take part in a wide range of sporting and extra-curricular activities.

This website can only give a hint of what Holy Family School has to offer – you really do need to visit school to experience the unique 'Holy Family' feeling. Please do not hesitate to contact the school to book a visit.

I look forward to meeting you soon.

Michelle T Holden

Headteacher
Is your child starting school in September 2021?
Holy Family Catholic Primary School welcomes New Starters for 2021/22
We would love you to come and visit our warm, friendly and happy little school but unfortunately due to current restrictions we are unable to offer this. However, thanks to Memories Made Photography who have made it possible for you to have a virtual tour of our school. You will be able to see the wonderful learning environment that our school provides to nurture and bring out the very best in your child. See the link below. We do hope you enjoy the tour.
Applications for places can be made at
Closing date : Friday 15th January 2021
We are very much looking forward to meeting you.
Supplementary form for Pupils starting school September 2021. Click download below (must be returned to school)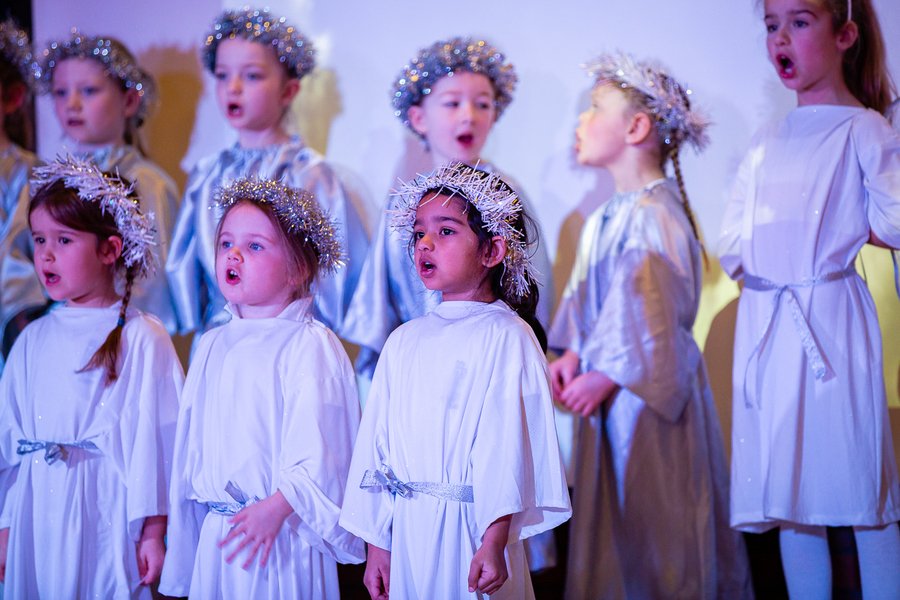 Christmas Nativity Productions
On Monday, both our KS1 and KS2 children performed in their Christmas Productions. A huge well done to everyone - they were both fantastic !
Both performances were filmed, and the links to the videos will be emailed to parents very soon. (if you haven't paid for a link - get in touch ASAP!)
Jon Hardman, one of our school governors, also took some photos throughout the performances - and these can be seen on the links below.
You are free to download pictures of your child, but, just like if you were attending the nativity in person, please ensure they are for your own personal use.
KS1 Nativity Photographs can be found HERE: KS1 Nativity
KS2 Christmas Service Photographs can be found HERE: KS2 Christmas
We hope you enjoy the photos !
Have a look around our school !
Take a virtual tour of our school- have a look at our classrooms, meet the staff and look at our fabulous facilities, including our brand new modular classroom, and refurbished Reception Class.
You will need to click on the circles to move forward through the school and right click and swipe to look around the classroom walls.
Local foodbanks information below:
PARENT PAY is up and running in our school. 82% of parents have now activated their accounts and many have started paying money through it. It will hopefully reduce the amount of cash transactions in school. This will also reduce the amount of trips to the bank to deposit money, allowing Mrs CW more time in the school office.
It's official - Holy Family Parents are the very best!!!!
During the summer, our all-weather football pitch was constructed so that our children had an area to play on all year round. Unfortunately, it was not fit for our children to play on as the sand was too thick. On Thursday evening, several of our parents gave up their time to come into school and sweep the pitch to clear all the sand. To the great delight of the children on Friday morning, they were able to use the pitch and play football on it when they arrived into school. Massive thanks to Amelia's dad, Harrison's dad, Tilly's mum and dad, Ava's mum, Noah's dad and William F's dad who all gave up their time to get the pitch accessible for the children. It was very, very kind of you. Here are some pictures that Mrs Holden took showing the hard work put in.