All pupils not in school are invited to a 'catching-up' zoom meeting each week. This is a chance to speak with classmates and your class teachers. Log in details were sent home yesterday. The zoom meetings are:
Tuesday at 1.30pm for pupils in Ladybirds class
Wednesday at 1pm for pupils in Butterflies class and Kingfishers class
Wednesday at 2.15pm for pupils in Owls class
Friday at 1.30pm for pupils in Robins class
Teachers are looking forward to seeing you and 'catching up' with you all. If you haven't got log in details, please ring or email school office.
Happy new year to all our families at Holy Family Catholic Primary School.
Please be aware of our Home Learning Policy 2020/21
Welcome




We hope the following pages give you a flavour of our highly successful, welcoming, friendly school serving the children, and families, of the Warton and Freckleton area.

The success which we enjoy is the result of many things.

Firstly, even though we are a fully inclusive school and welcome children from a wide variety of faiths and backgrounds, we are a Catholic School and, as such, have a strong Christian ethos. When we developed our mission statement with the children they felt that it should be, that everyone at Holy Family School should do their best to 'love and care for each other'. This simple statement encapsulates many of the things which our school develops in our pupils; good behaviour, respect, good manners, tolerance, inclusion, honesty, Gospel values.

At Holy Family we unashamedly put children first. Thus we have a safe, happy environment in which children can strive to do their best at everything they are given the opportunity to do. We listen carefully to our children and allow them to influence our curriculum and their learning as much as possible. We do our best to foster within each child a desire for learning and a desire to make the right choices.

We enjoy a very high level of support from parents. Children get on well at school when parents feel able to support school. At Holy Family we try to achieve this by welcoming parents to school as much as possible to things like assemblies, progress meetings, volunteer work, 'stay and play' times.

Finally, we are blessed with an extremely dedicated, hard working staff team who give above and beyond that which is required so that children are treated as individuals who matter; receive the best possible education; enjoy learning at school with a creative, exciting, challenging curriculum; and have the opportunity to take part in a wide range of sporting and extra-curricular activities.

This website can only give a hint of what Holy Family School has to offer – you really do need to visit school to experience the unique 'Holy Family' feeling. Please do not hesitate to contact the school to book a visit.

I look forward to meeting you soon.

Michelle T Holden

Headteacher
Is your child starting school in September 2021?
Holy Family Catholic Primary School welcomes New Starters for 2021/22
We would love you to come and visit our warm, friendly and happy little school but unfortunately due to current restrictions we are unable to offer this. However, thanks to Memories Made Photography who have made it possible for you to have a virtual tour of our school. You will be able to see the wonderful learning environment that our school provides to nurture and bring out the very best in your child. See the link below. We do hope you enjoy the tour.
Applications for places can be made at
Closing date : Friday 15th January 2021
We are very much looking forward to meeting you.
Supplementary form for Pupils starting school September 2021. Click download below (must be returned to school)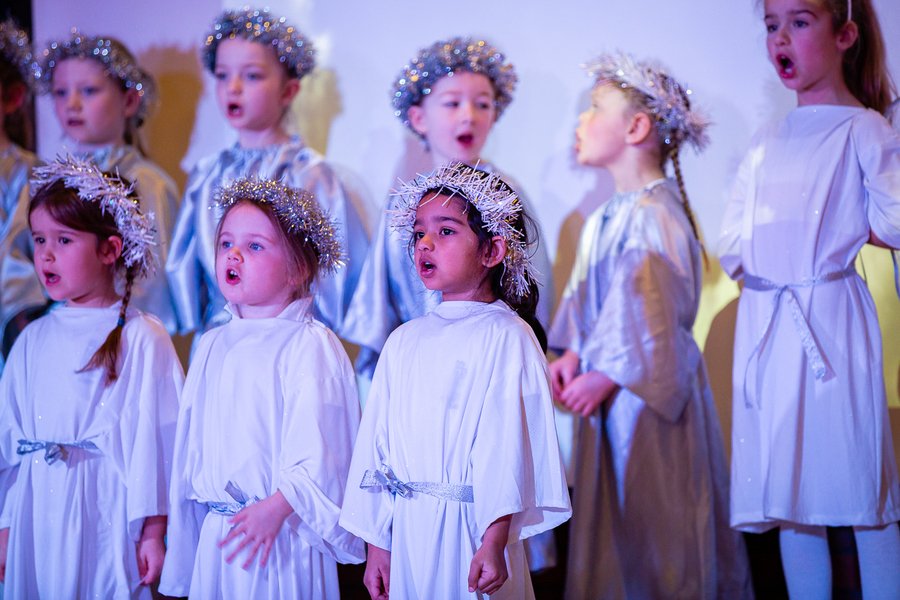 Christmas Nativity Productions
On Monday, both our KS1 and KS2 children performed in their Christmas Productions. A huge well done to everyone - they were both fantastic !
Both performances were filmed, and the links to the videos will be emailed to parents very soon. (if you haven't paid for a link - get in touch ASAP!)
Jon Hardman, one of our school governors, also took some photos throughout the performances - and these can be seen on the links below.
You are free to download pictures of your child, but, just like if you were attending the nativity in person, please ensure they are for your own personal use.
KS1 Nativity Photographs can be found HERE: KS1 Nativity
KS2 Christmas Service Photographs can be found HERE: KS2 Christmas
We hope you enjoy the photos !
Have a look around our school !
Take a virtual tour of our school- have a look at our classrooms, meet the staff and look at our fabulous facilities, including our brand new modular classroom.
You will need to click on the circles to move forward through the school and right click and swipe to look around the classroom walls.
Local foodbanks information below:
A prayer to share with our families during this pandemic crisis.
Father James Allen has joined our hardworking team in school and is the new parish priest at Holy Family Church Warton & Freckleton and St Anne's Westby. Fr Jim is a regular visitor in school and has already got to know many of the children well. He has celebrated several masses and Liturgical services with us and he is trying hard to learn all the children's names. Please come along to mass on a Saturday (6.45pm) or Sunday (10.45am) where Fr Jim will be pleased to see you. If you want to know more about Fr Jim, follow the link below.
PARENT PAY is up and running in our school. 82% of parents have now activated their accounts and many have started paying money through it. It will hopefully reduce the amount of cash transactions in school. This will also reduce the amount of trips to the bank to deposit money, allowing Mrs CW more time in the school office.
A big welcome to Father James Allen who has joined our hardworking team at Holy Family. Fr Jim has been with us for about 2 months now and he is a regular visitor into school. He is getting to know the children well and he has celebrated several masses and Liturgical services with us. Please join us for mass on Sundays at Holy Family Church where Fr Jim will be happy to welcome you. If you want to know more about Fr Jim, please follow the link below.
It's official - Holy Family Parents are the very best!!!!
During the summer, our all-weather football pitch was constructed so that our children had an area to play on all year round. Unfortunately, it was not fit for our children to play on as the sand was too thick. On Thursday evening, several of our parents gave up their time to come into school and sweep the pitch to clear all the sand. To the great delight of the children on Friday morning, they were able to use the pitch and play football on it when they arrived into school. Massive thanks to Amelia's dad, Harrison's dad, Tilly's mum and dad, Ava's mum, Noah's dad and William F's dad who all gave up their time to get the pitch accessible for the children. It was very, very kind of you. Here are some pictures that Mrs Holden took showing the hard work put in.