Collective Worship
At Holy Family School, prayer and liturgy allows us all - children, staff, parents and parishioners - to come together to love God.
God's word is central to our faith and the lives we are called to lead as followers of Christ.
Scripture is used as a starting point for whole-school and class-led prayer and worship, with God's word as the focus of our prayers and thoughts. Opportunities are provided to use the Scriptures to celebrate and gather together so we can demonstrate the glory of God in our lives.
This week's Wednesday Word to share with our families- see link below: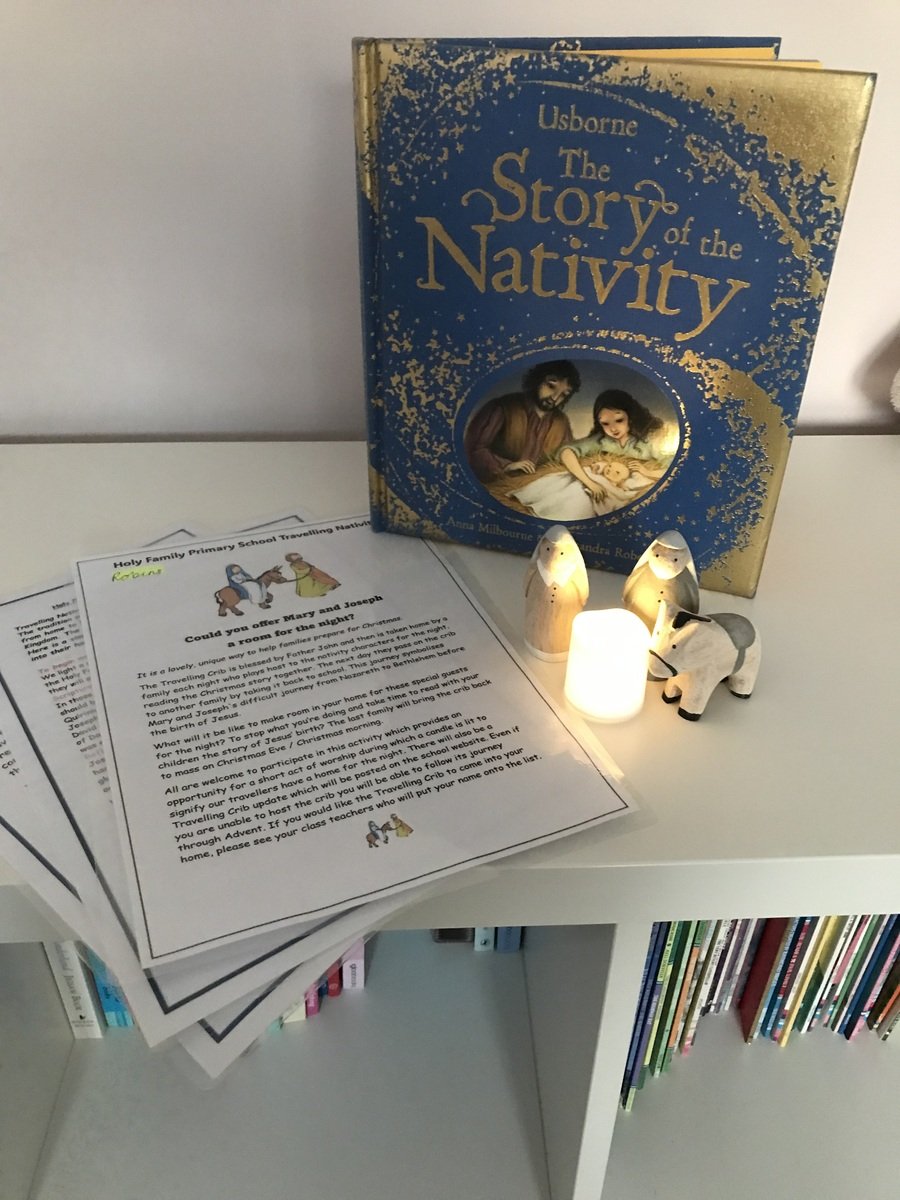 During Advent, our school have organised a 'travelling nativity' to visit the homes of our children. Each night the figures, scripture and prayers go to a different home so that the children can bring the nativity into their homes. Fr John came into school on Monday 20th November and blessed our nativities. Please see the photographs that some families have sent into school. You can also click on the link to use the mission together advent calendar online.https://missiontogether.org.uk/digital-advent-calendar/